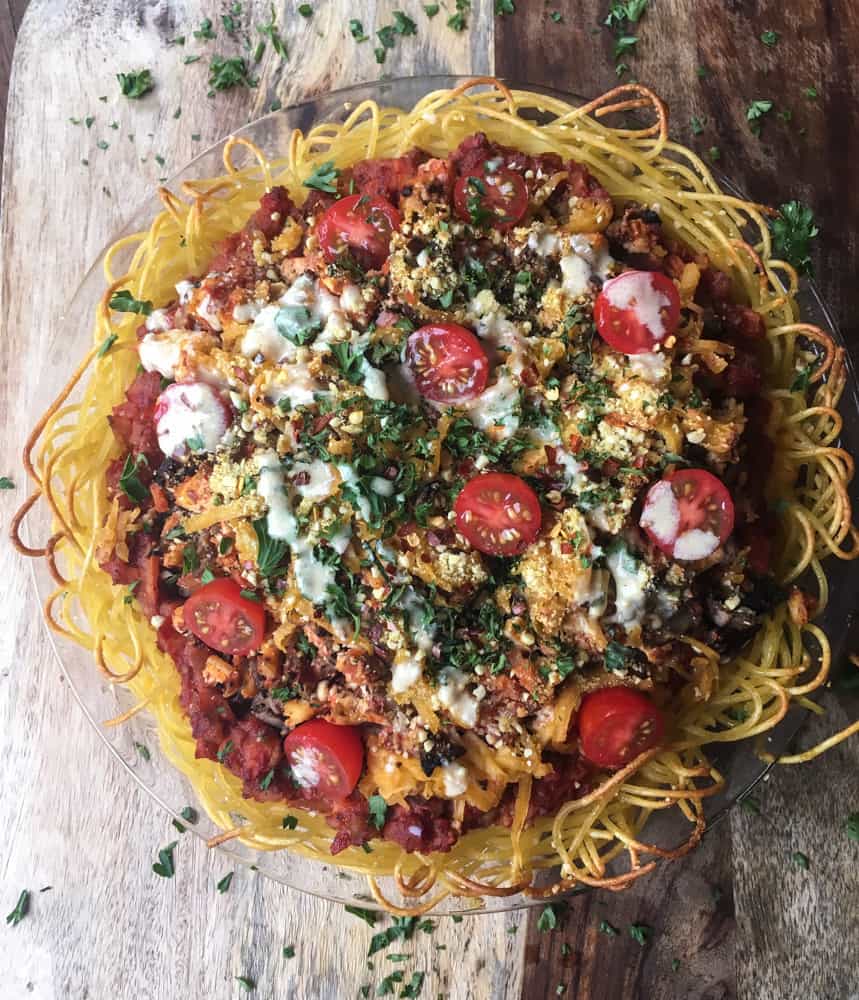 When you're growing up and your mom thinks she's Italian, you eat A LOT of pasta - luckily!!
Have you had the experience of walking down the street after school or work, and as you are walking along the air becomes filled with the most delicious cooking aromas? Isn't that the best? In all likelihood, you were walking near my house!! There is nothing like being greeted by a big ole bowl of Italian comfort food on a cold, wintery night. Thanks, Mom!
And there are so many pasta varieties to choose from, I don't have to tell you about the most popular, basic pastas like spaghetti, linguine, fettuccine, lasagna, macaroni, and penne; but how about the cool, fun shapes like fusilli, rigatoni, farfelle (bow ties), rotelle (wagon wheels), orecchiette (ears), all sizes of shells, and the ultra pretty mafalda corta (pretty frilly edges). These days pasta is made from every kind of flour, grain, and vegetables too - so no matter what your mood, taste, diet, allergies, availability, there's a pasta for you - how great is that? Give me all the pasta!
What's your favorite pasta?  Some of my current favourites are kamut spaghetti, brown rice pasta, and chickpea flour pasta. We also use spaghetti squash or a variety of raw veggie noodles (zoodles).  So many choices . . .
This delicious sauce is loosely based on a bolognese sauce - it's thick and rich, has great depth of flavour, is packed full of veggies, is all plant based and is served in a pie plate - so FUN! You don't have to serve this recipe as spaghetti pie of course - you can serve a big bowl of sauce and a big bowl of pasta and it will taste just a delicious!
Express Version:
If you are pressed for time, grab your favourite tomato sauce from the store, bake the tofu and while it is baking, saute all veggies together including the mushrooms, and make the pasta. Once the tofu is cooked, crumble it into the veggies, add store-bought sauce, spices, and voila - ready to eat.
So regardless if you are feeling extra fancy or you are hangry and just want to dig in STAT, this pasta is going to hit the spot!
Enjoy your spaghetti pie!
x Tracy
Did you make this recipe? I'd love to see it!
Please leave a star rating and comment at the bottom of the page.
Thank you so much for sharing! Tag me on Instagram
For more Vegan Recipes: Sign up for my email NEWSLETTER!
Spaghetti Pie Bolognese Recipe (vegan)
Scrumptious vegan bolognese-inspired spaghetti pie. Baked tofu and sautéed veggies in rich tomato sauce on tangles of spaghetti - YUM!
Rate this recipe!
INGREDIENTS
½

package

firm tofu, pressed

S&P, garlic powder

1

tbsp

oil

1

cup

onion, chop

1

cup

carrots, chop

1

cup

celery, chop

2-4

cloves

garlic, crushed and fine dice

1-2

tbsp

Italian seasoning, dry (to taste)

¼-1/2

tsp

nutmeg, fresh grated (optional)

1

cup

passata

2

tbsp

tomato paste

1+

cup

ground tomatoes

1

tbsp

oil

3

cups

mushrooms, rough chop

4

servings

spaghetti pasta (cooked)

½

cup

parmesan cheese* (divided)

1

tbsp

butter

S&P

garnish

basil ribbons, cherry tomato halves

1+

tsp

hot pepper flakes (to taste)
INSTRUCTIONS
Preheat oven to 400 F.
Place a sheet of parchment paper on a baking sheet and rub with 1 tsp olive oil. Set aside.
Press tofu between paper towelling under a couple heavy cookbooks.
Prepare and cut the onions, carrots, celery, mushrooms, and garlic as per directions. Set aside.
Remove tofu from paper towels and cut into 6 even rectangular pieces. Lay on prepared baking sheet, sprinkle with a generous amount of cracked black pepper and a sprinkle of both salt and garlic powder (rub each piece in the oil on the sheet) flip each piece and season the other side. Place in preheated oven for ~12 minutes, flip and let cook for another 8-10 minutes until slightly golden (will depend on how hot your oven is). Remove from oven and set aside to cool.

Heat the olive oil in a in a medium-large skillet add the onions, carrots, and celery and fry until the veg are soft and starting to caramelize. (6-8 minutes)

Meanwhile, cook the pasta in salted water as per package instructions. Drain, toss with 2 tsp melted butter and a ¼ cup of parmesan cheese (some of my favourites are, Black Sheep and Violife but I know there are many delicious plant-based cheeses to choose from or you can also use just a sprinkle of nutritional yeast or any type vegan cheese you have on hand - for flavour and binding). Season with S&P and a few red pepper flakes (optional). Set aside.Add the garlic to the veggies, continue cooking and stirring for another minute or so.  Now add the tomato paste, passata, ground tomatoes, spices, and S&P - stir to incorporate (if the sauce is too thick - add another ¼-1/2 cup ground tomatoes or a splash of wine - the sauce should have a nice rich, thickness to it - but not be dry). Turn the heat to medium and let it simmer while the pasta and tofu cook. (If you'd like to see me make this sauce - see my story highlights on my Instagram account.)

EXPRESS VERSION:

For the express version, buy your favourite red or marinara sauce and skip right to the next step!

In a medium skillet, heat a tablespoon of olive oil over medium-high heat (or if oil free, use water or broth), let the mushrooms cook until they release their water and start to crisp up (~ 8-10 minutes). Season with S&P. Deglaze pan with a splash of water/broth.  Crumble cooked tofu in with the mushrooms, stir to incorporate. Set aside.

Putting it All Together

Place pasta in a grease a pie plate. Push it toward the edges so it follows the shape of the pie plate.

Add veggie sauce on top of pasta and distribute it so there is a depression in the middle and again follows the shape of the pie plate leaving space for the mushroom-tofu mixture to pile up in the middle.

Add mushroom-tofu mixture to the depression in the middle of the pie and distribute evenly.

Sprinkle with remaining cheese (parmesan or any vegan cheese or a sprinkle of nutritional yeast) and hot pepper flakes.

Put in oven for about 20 minutes until cheese is bubbly and the pie is warmed through. Remove from oven, garnish with basil ribbons.

Put in oven for about 20 minutes until cheese is bubbly and the pie is warmed through. Remove from oven, garnish with basil ribbons.
This recipe is from simplyceecee.co food blog. All images and content are copyright protected. Please do not use my images or republish this recipe without prior permission. Thank you.