Hi, I'm Tracy. Welcome to Simply Ceecee where I share delicious and nourishing vegan recipes with a strong focus on big flavor and texture.
If you want to create flavorful vegan meals made with everyday ingredients, you've come to the right place. Here you'll find quick and easy weeknight friendly recipes, indulgent vegan dinners, incredible 5 minute vegan sauces, and a few epic vegan desserts/sweets made without dairy, eggs or meat.
When I first switched to a vegan diet, I didn't know where to start or what to eat. I had so many questions (everyone does!). But now decades later, I do know and I'm here to help you so you don't have figure it out on your own. Let's get started together!
My Vegan Journey
In 2008 my young daughter refused to eat meat anymore which started my research into and journey toward (first vegetarian and eventually) vegan cooking and lifestyle. This of course changed the whole family's way of eating. I became vegan for ALL the reasons (ethical, environmental, health), but I stay vegan for the animals.
I've been living a vegetarian and vegan lifestyle since 2008 – that's A LOT of time in the kitchen creating vegan food!
Always interested in nutrition and health, I was a student at the Canadian School of Natural Nutrition for 2 years.
As a certified fitness trainer and strength trainer for several decades, I have a strong interest in and focus on food and nutrition.
As an athlete (competing in track and half marathons), mother to 3 competitive athletes, and women's wellness and fitness club owner, nourishing food as fuel is front and center in my life and kitchen.
My goal is to share what I've learned about cooking without animal products. A roadmap to help you fast forward through some of the common frustrations of cooking vegan food and get you straight to the good stuff.
Vegan Food Myths
In my line of work (fitness and food), I've heard it all! But always these common questions and comments:
Vegan food is flavorless and boring.
Vegetables aren't going to fill me up. I'm going to be hungry.
Where do you get your protein?
I don't know where to start or what to eat.
I could never give up cheese!
Well, I'm here to help! I'm excited to teach you how to cook vegan food that tastes incredible and is hearty and satisfying. You won't be hungry and you won't miss the cheese. I promise!
What type of recipes will I find here?
Whatever you're craving, I promise you, there is an incredible vegan version that will surprise and satisfy you! From comfort food to gourmet meals, snacks and desserts, we've got the recipes to help you feed your family!
Easier weeknight recipes that use everyday ingredients: start with Cauliflower Tacos or Creamy Veggie Pasta – both are easy to make, nourishing, and the whole family with love them.
Next level, vegan comfort food – these recipes require a few extra steps or time simmering (just like chili or bolognese made with meat) – try this one-pot vegan chili or lentil mushroom lentil bolognese.
Indulgent, elevated vegan food - recipes for weekends or special occasions when you have extra time to enjoy cooking. Tackle any of the vegan lasagna recipes (worth it). This succulent shawarma went viral for good reason and the vegan ginger 'beef' recipe will WOW even the most ardent meat eater.
Baking and sweets – many dozens have been tested, but only the most delectable vegan sweets make the cut. Try our famous foolproof Peanut Butter Banana Bread or Epic Chocolate Chunk Cookies.
Recipes that work! Our vegan recipes are tested, tweaked, and tested again to ensure they turn out every time. They include step-by-step instructions, pro tips, substitutions, and FAQ to ensure you have success re-creating the recipes.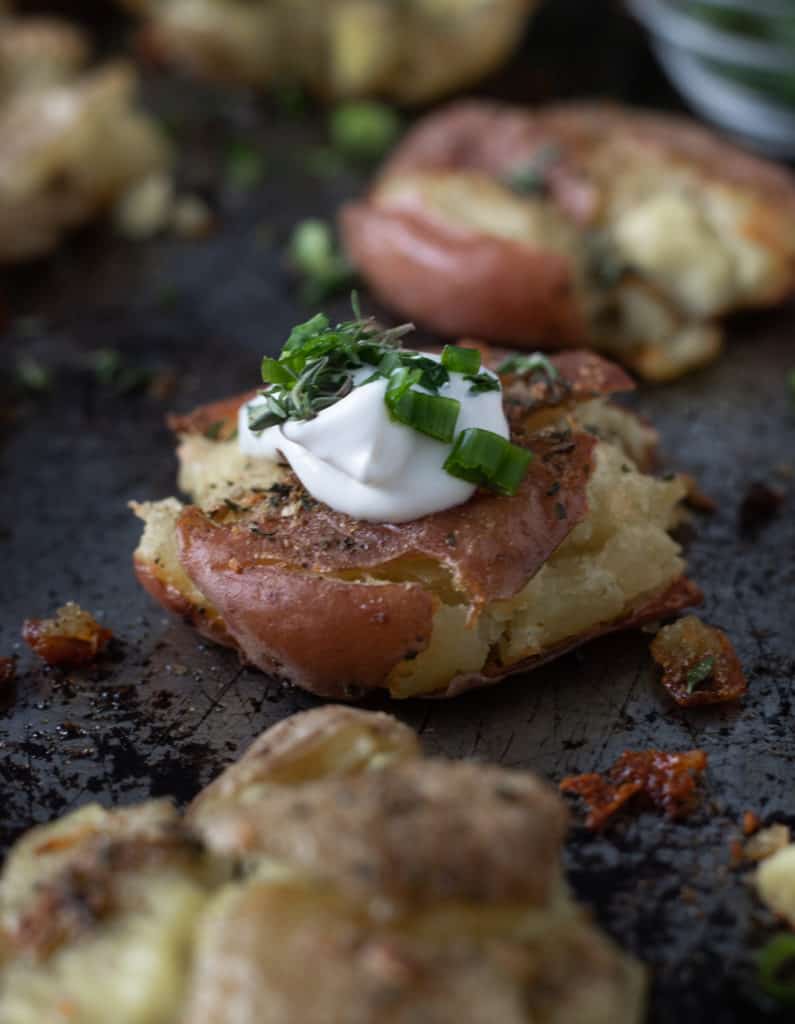 What can I expect to learn here?
I'm here to help you master the basic principles of cooking and baking vegan food from scratch, and how to make your vegan food taste good!
Everyday ingredients used in vegan recipes - learn how to prepare and cook them, when to use them, and expert cooking tips/techniques. Plus a few ingredients that might be new to you like tofu, nutritional yeast, jackfruit and soy curls – but they are easy to find at the market or online. Don't worry, I'll teach you how to cook them.
Flavor development – building blocks for developing and layering flavor without meat products and the importance of creating texture in every dish. These cooking techniques will improve your kitchen skills and confidence and give you the tools to whip up your own vegan meals without a recipe!
Secret Weapon – 5 minutes that will transform any meal! Turn salads, bowls, and leftovers into something extraordinary by adding sauce! Start with my Sweet and Spicy Tahini sauce!
Practical tips - make-ahead and food prep suggestions, creative ideas to rework leftovers, reduce food waste, and avoid repetition (even if you are cooking for one!).
Express versions and shortcuts – most of the blog recipes are made from scratch; however, shortcuts and express versions are included where they can be applied without loss of flavor or texture, eg. buying chopped or shredded veggies, bags of leafy greens, jars of spaghetti sauce, food prep, etc.
Our Resources Page - is a new but growing library of cooking basics, vegan baking tips, pantry and fridge inventory, vegan brands we enjoy, helpful books and videos, etc. Let me know what else you'd find useful!
Simply Ceecee recipes and photography have been featured in Vegan Food and Living, Parade Magazine, Forks Over Knives, Best of Vegan, LiveKindly, Best of Vegan, The FeedFeed Vegan, Foodgawker, and Yummly
Fun Facts About Me
In the kitchen at a very young age, I loved cooking and baking from scratch. I starred in a 'cooking show' when I was in elementary school, turned our summer beach cabin into a restaurant for one whole blissful summer, and threw my first dinner party in junior high school.
The name Ceecee came from my brothers not being able to say Tracy when we were littles. It stuck!
Every new place I travel, I take a cooking class. Over the years I've taken dozens of cooking classes and courses all over the world and recently many online. It's a fabulous way to learn about a lot (culture) about places you visit!
I love the outdoors and all outdoor activities – especially running. Running is a great way to explore the cities and countries you travel to!
I'm obsessed with flowers and gardening, and love to grow my own food.
I love photography, but am camera shy; love music, but can't sing; love to laugh, but can't tell a good joke; love to teach and am a lifelong learner.
I'm a reader! I have a large cookbook and cooking magazine collection – I read them all cover to cover. Please recommend your favorite book or cookbook!
Although I love ALL veggies, cauliflower is my favorite. Also, full disclosure: I've become an obsessed tofu fan in the last couple years.
My magic power? I can create something delicious out of nothing (very handy when cooking with a bunch of veggies and a tin of beans).
---

Much health, peace, and acceptance on your journey whether it be one, meat-free meal a week, more veggie-focused meals or a total transformation of your lifestyle. I'm happy to share my expertise an experience with you - contact me ([email protected]) with any questions.
THANK YOU for stopping by 🙏🏻 I hope to see you and hear from you often! Let me know what you're liking or what types of recipes/resources would help you that I haven't covered yet.
Big Hugs, Tracy ✌🏻🌱☮️💟
Let's grab coffee ☕️ together on Sunday mornings! Join our newsletter group where I share new recipes, helpful resources, exclusive recipes, sneak-a-peeks, and vegan brands I love!
You can also find me hanging out on Instagram – especially IG stories!!! I'm on there a lot sharing live what I'm making for breakfast and dinner or what I'm baking that day. As well there's lots of BTS bloopers, recipe flops and disasters, polls, dinners on the fly, house/yard and family updates.
Plus I love to share what you all are cooking. Tag me and I'll repost it on my story!
I'm a big fan of Pinterest too for cooking, gardening, and decorating ideas!
Facebook (ay-yai-yai) that's another story - I'm a WIP over there!